If you have any questions, feel free to contact the counsellor in the info page, or drop an enquiry in the Enquiry Box! The counsellor will get back to you soon!
Saturday, 11 September | 10.00am – 10.45am
Serious Business
* Virtual via Zoom
Introduction
Swinburne University of Technology Sarawak Campus is the only international branch campus of Swinburne University of Technology in Melbourne, Australia. Offering a globally recognised and affordable Australian education in the heart of Kuching city, the Sarawak campus offers a range of industry-applicable courses in business, computing, design, engineering and science at pre-university (Foundation), Diploma, Degree, Masters and PhD levels. 
Students who are enrolled in Swinburne's one-year Foundation course will be able to progress directly to a Bachelor's degree programme of their choice upon successful completion of the foundation year. With well-equipped classrooms, laboratories and a supportive learning and studying environment Swinburne students can expect a well-rounded education from a team of experienced academics. This learning and studying environment ensures that students are prepared to enter the future workforce.
Swinburne Sarawak's course curriculum and assessments are aligned to the learning outcomes at the Melbourn campus. As a result, students at the Sarawak campus are awarded the same qualifications by the Australia campus upon graduation. This makes Swinburne Sarawak an excellent choice for students to earn an international degree no matter which campus they choose. 
The courses are recognised by professional bodies such as Engineers Australia, Australian Computer Society, CPA Australia, Chartered Accountants Australia and New Zealand (CAANZ), the Chartered Institute of Management Accountants (CIMA), and the Association of Chartered Certified Accountants (ACCA). The university is also a CISCO Academy Partner and its School of Business is accredited by AACSB International. Swinburne Sarawak is also the first and only university in Malaysia, and among the only 20 worldwide to achieve the Adobe Creative Campus status, enabling students full access on all devices to the Adobe Creative Cloud. 
Swinburne is rated 5-Star by the Ministry of Higher Education's Rating for Higher Education Institutions in Malaysia (SETARA). It is also favourably ranked by leading international bodies, with the 2022 QS World University Rankings placing it in the top 400, making it among the best 1.5 per cent of universities worldwide.
With a population of 3,500 students from over 45 countries, Swinburne's culturally diverse community provides a priceless advantage for students to interact with a global cohort. Flexible transfer and exchange programmes are also available for students interested in gaining exposure abroad. 
The 16.5-acre campus, easily accessible to downtown Kuching, is equipped with innovative learning spaces; 24-hour computer and science laboratories; engineering and research workshops; library; lecture halls; multi-purpose hall; gymnasium; student hostel; student lounge and study spaces, multi-storey parking; and cafeteria. The university is in the midst of a comprehensive campus upgrade where up to RM50 million is invested into creating a more positive and vibrant campus environment, and to support the university's growing student population.
Studying at the Sarawak campus is a preferred option for many students because of the easy connectivity to Kuching city from other major cities. With its low cost of living and relaxing lifestyle, students are also able to enjoy many fun outdoor activities like hiking, going to the beach, caving and a range of entertainment in the city.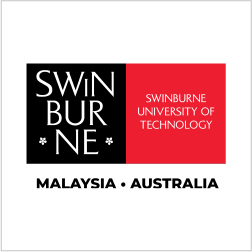 ADDRESS
Jalan Simpang Tiga, 93350 Kuching, Sarawak, Malaysia
OPERATING HOURS
Mon – Fri (8.30am - 5:30pm)
FOUNDATION
DIPLOMA
DEGREE