If you have any questions, feel free to contact the counsellor in the info page, or drop an enquiry in the Enquiry Box! The counsellor will get back to you soon!

Introduction
School Of Skills (SOS) is dedicated to providing our students with the best education and training and a positive learning environment experience that will equip them in their path to pursue a successful career in the field of their passion and desire. SOS is an educational institution that provides excellence in teaching and learning, promotes student success, and supports economic development. Today's competitive job market requires a worker to be well trained in both technical and professional skills and with the right attitude. This is the biggest reason why CKL started the SOS. 'SOS' stands for 'School of Skills' where we provide a real-world educational experience to prepare students for their working life.
Sijil Kemahiran Malaysia (SKM)
Certificate of Skills Malaysia (SKM) is a certificate issued by the Department of Skills Development (JPK). Ministry of Human Resources for skills programs offered by Public / Private Training Providers. Each level / level in this SKM shows the recognition of the ability & level of knowledge of a person in a program.
West College Scotland
West College Scotland is a further education institution in Scotland. It is the regional college for West Scotland & serves the populations of inverclyde, Renfrewshire & West Dunbartonshire and surrounding areas, as well as overseas students.
City & Guilds
At City & Guilds we believe in the power of skills to build successful careers, businesses & economies. Together with ILM, Kineo, The Oxford Group, Digitalme & Gen2 we are able to provide a broad & imaginative range of products and services that help people achieve their potential through work-based learning. The Group's purpose is the same today as it was 140 years ago – to help people, organizations & economies develop their skills for growth.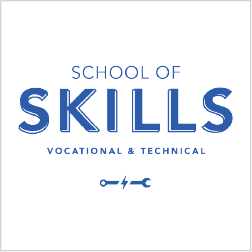 ADDRESS
No. AK-28, Jalan Setia Dagang AK, U13/AK Sunsuria Avenue 7, Bandar Setia Alam, 40170 Shah Alam, Selangor.
OPERATING HOURS
Mon – Fri (9.00am - 6:00pm)
Closed on Saturday, Sunday & Public Holidays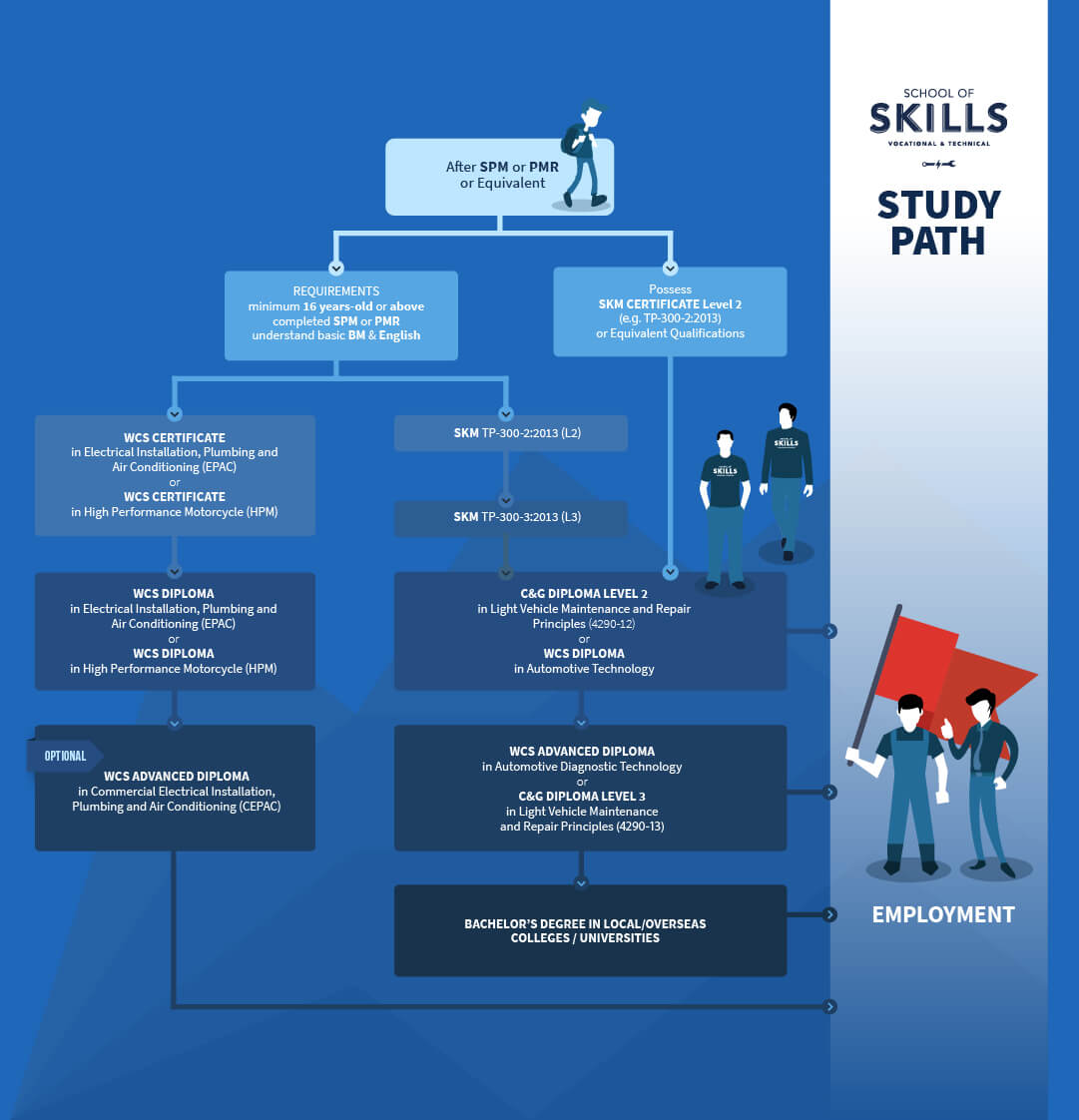 SKM AUTOMOTIVE AFTER SALES SERVICING (LEVEL 2)


SKM AUTOMOTIVE AFTER SALES SERVICING (LEVEL 3)

C&G DIPLOMA L2 IN LIGHT VEHICLE MAINTENANCE & REPAIR

WEST COLLEGE ADVANCED DIPLOMA IN AUTOMOTIVE DIAGNOSTIC TECHNOLOGY

SKM LEVEL 2 SINGLE PHASE ELECTRICAL INSTALLATION & MAINTENANCE

WEST COLLEGE CERTIFICATE IN ELECTRICAL, PLUMBING & AIR-CONDITIONING

WEST COLLEGE DIPLOMA IN ELECTRICAL, PLUMBING & AIR-CONDITIONING

WEST COLLEGE CERTIFICATE IN HIGH PERFORMANCE MOTORCYCLE

WEST COLLEGE DIPLOMA IN HIGH PERFORMANCE MOTORCYCLE