If you have any questions, feel free to contact the counsellor in the info page, or drop an enquiry in the Enquiry Box! The counsellor will get back to you soon!
A Career in Dentistry

A Career in Medicine

Introduction
Manipal University College Malaysia, formerly known as Melaka-Manipal Medical College, admitted its first batch of MBBS students 25 years ago with a vision of serving the nation by providing quality and affordable medical education. With its recent upgrade to University College, MUCM aims to continue producing highly competent healthcare professionals committed to bringing about positive changes in the field of medicine and healthcare, locally and abroad.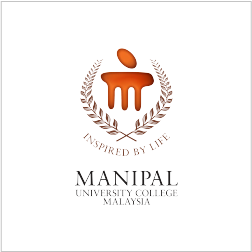 ADDRESS
Jln Batu Hampar, 75150, Bukit Baru, Melaka
CONTACT
Mr Jeremy Yeong
Counsellor
1700-811-662

Ms Paramjit Kaur
Counsellor
1700-811-662

OPERATING HOURS
Mon – Fri (8.00am - 5:00pm)
Programmes Offered at MUCM:
Bachelor of Medicine and Bachelor of Surgery (MBBS)

Bachelor of Dental Surgery (BDS)

Foundation in Science (FIS)