If you have any questions, feel free to contact the counsellor in the info page, or drop an enquiry in the Enquiry Box! The counsellor will get back to you soon!

Introduction
International Medical University (IMU) is Malaysia's first and most established private medical and health sciences university with over 29 years of dedicated focus in healthcare education. IMU is a university wholly specialising in medicine, health sciences and complementary medicine programmes which means that all resources are devoted to excellence in this area of education.  
Established in 1992, IMU pioneered the world's first Partner Medical School programme and has since gained international recognition with over 30 world class university partners in Australia, New Zealand, United Kingdom, Canada, Ireland and China. IMU's main campus is located at Bukit Jalil, Kuala Lumpur with branch clinical campuses located in Seremban, Kuala Pilah, Batu Pahat and Kluang. IMU is part of IMU Health, a wholly-owned subsidiary of IHH Healthcare Berhad (IHH). IHH is a leading international provider of premium healthcare services.
IMU has SETARA-2018/19 rating of 6 stars (Outstanding) under the Mature University category. In 2017, IMU is the first and only private Malaysian medical university to receive the self-accreditation status from the Malaysian Qualifications Agency (MQA). The self-accreditation status entitles a higher education provider (HEP) to accredit its programmes except for programmes that require accreditation and recognition of the relevant professional body. 
Committed to its brand promise, "Delivering the Future of Better Healthcare", in 2010, IMU became a fully integrated healthcare institution offering Education, Healthcare services in both medical and complimentary alternative medicine and Research to serve and improve the quality of lives.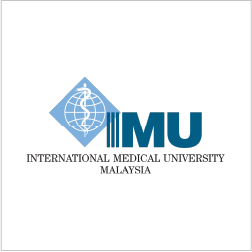 ADDRESS
IMU MAIN CAMPUS BUKIT JALIL
No.126, Jalan Jalil Perkasa 19, Bukit Jalil, 57000 Kuala Lumpur, Malaysia.
IMU CLINICAL CAMPUS
SEREMBAN
Jalan Rasah, 70300 Seremban, Negeri Sembilan, Malaysia

IMU CLINICAL CAMPUS
BATU PAHAT
No.6, Jalan Indah, Taman Sri Kenangan, 83000 Batu Pahat,Johor, Malaysia
IMU CLINICAL CAMPUS
KLUANG
No.19 & 20, Jalan Seri Impian 1/1, Taman Seri Impian, 86000 Kluang, Johor, Malaysia

OPERATING HOURS
Mon – Fri (8.30am - 5:30pm)
Pre – University 
Undergraduate 
Medicine

Psychology 

Dentistry

Pharmacy

Pharmaceutical Chemistry

Chinese Medicine

Chiropractic

Nursing

Biomedical Science

Medical Biotechnology

Dietetics with Nutrition

Nutrition
Postgraduate 
Acupuncture

Analytical & Pharmaceutical Chemistry

Business Administration in Healthcare Management

Master of Counselling

Endodontics

Diabetes Management

Health Professions Education

Implant Dentistry

Medical & Health Sciences (by research)

Molecular Medicine

Pharmacy Practice

Public Health

Prosthodontics

Health Informatics and Analytics