If you have any questions, feel free to contact the counsellor in the info page, or drop an enquiry in the Enquiry Box! The counsellor will get back to you soon !

Introduction
Centuria Academy has more than 20 years of experience in training industry and good reputation in the market. We are also an authorized training academy for professional education organizations nationwide and abroad. We are the representative of West College Scotland (UK).
Centuria has a professional and experienced team, our instructors are former flight attendants as well as other experts in different industries. In addition, Centuria has also established close and good relationships with Domestic and International Airlines, Cruise Lines, Airports as well as Hotels to provide more employment opportunities to our students.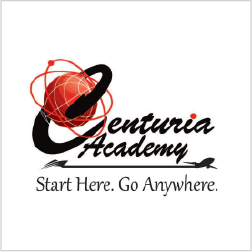 ADDRESS
No.820 & 822, Level 8, Block A4, Leisure Commerce Square, Jalan PJS 8/9, Bandar Sunway, 46150, Selangor, Malaysia.
OPERATING HOURS
Mon – Sun (9.00am - 5:00pm)
Certificate in Cabin Crew Training 

International Diploma in Airline Customer Service 

International Diploma in General Management 

Bachelor of Arts (Hons) in Business Administration – DUAL AWARD